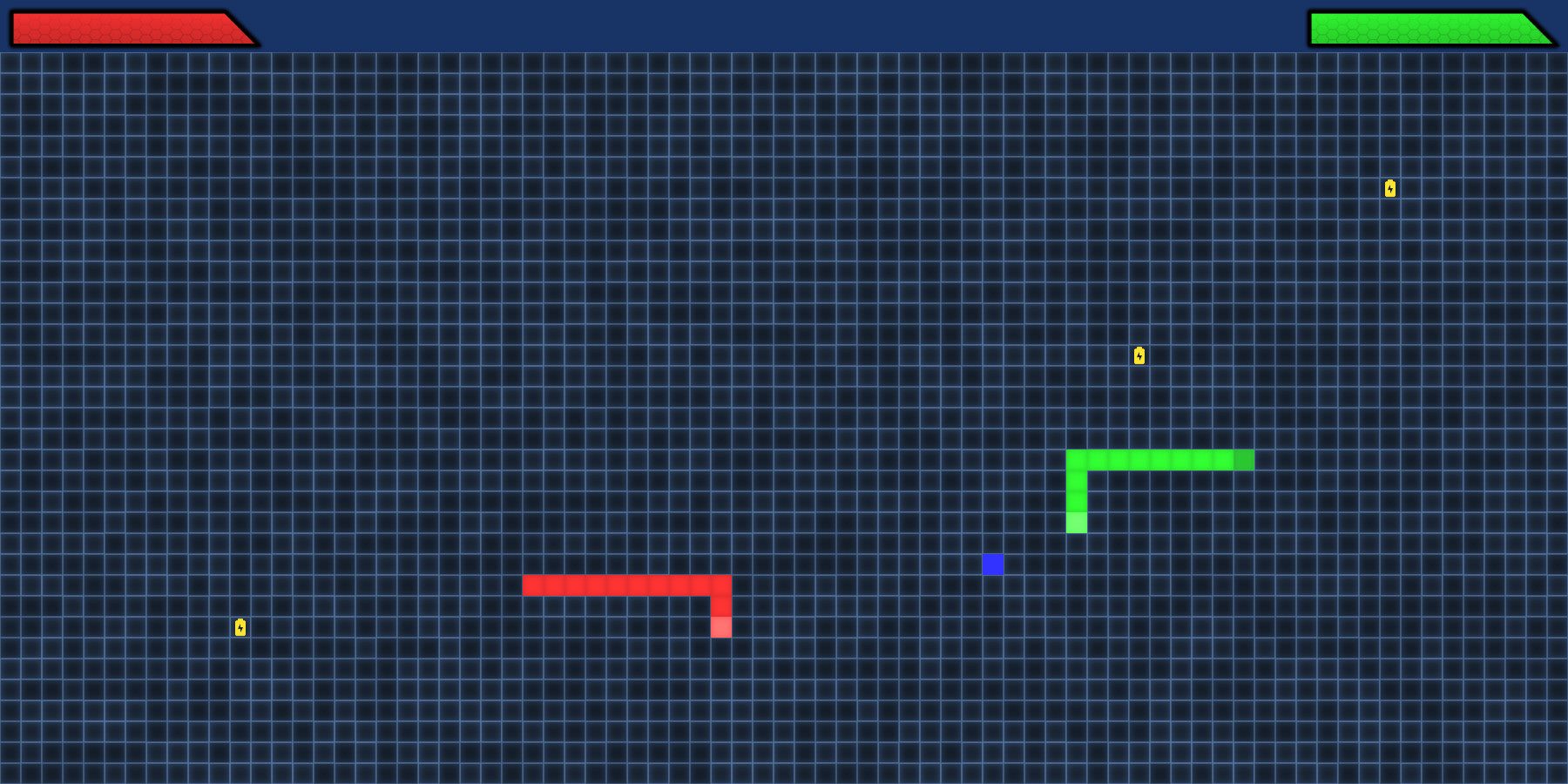 Snake tournament
10 Dec 2019 - E:1406
17:00 - 20:00

find information in English below
Grundkursen i programmering som D1 och W3 för tillfället läser har en grupplabb som går ut på att programmera spelet snake i multiplayer-läge. Vi anordnar en turnering med ett av snake-spelen som utvecklats av labb-grupperna!
Första delen av eventet riktar sig till studenter som läser grundkursen i programmering, men ALLA är HJÄRTLIGT välkomna att delta i turneringen (del 2 och 3 nedan).
Del 1: Från 17:00 kommer vi från [email protected] finnas på plats i E:1406 för att hjälpa grupperna att lägga till nya roliga features och finslipa sina spel!
Del 2: Vid 18:00 presenterar gruppperna sina snakespel, i form av att grupperna demar några spel-omgångar på en projektor. (3-5 minuter per grupp)
Del 3: 18:30 är det omröstning om vilket snakespel som verkar roligast, och sedan börjar turneringen direkt efter. Finaler kommer streamas på en projektor!
Det kommer bjudas på en ypperlig julfika!
Tryck gärna going på facebook.
—
The elementary programming course (pgk) for D1 and W3 just had a group exercise programming a multiplayer snake-game. At our event we will host a tournament with the snake games which have been developed by the lab groups in the course!
The first part of the event is meant for students currently taking the pgk-course, but everyone is very welcome to participate in the tournament (part 2 and 3).
Part 1: At 17:00 we will unlock E:1406 to help the groups add fun features to their games!
Part 2: At 18:00 the groups present their snake-games, by doing a quick demo of them playing their games on a projector. (3 - 5 minutes per group).
Part 3: At 18:30 we have a vote to determine the game that seems the most fun to play, and directly afterwards the tournament starts. We will stream the finals at a projector for everyone to watch!
To keep your energy up we will have julfika!